Are you a training organisation?
Set yourself apart from the rest with diversified and innovative content that will effectively engage learners.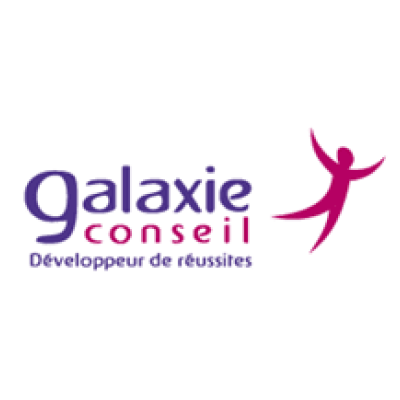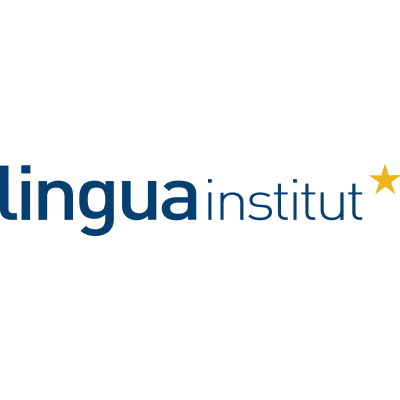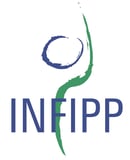 +25
languages

Translate content into the language of your choice

+30
content formats

Diversify your training courses with extensive, fun and progressive formats

+160
capsules available

Engage learners with fresh and fun conten
Our formats will amaze you

Design diversified and interactive training courses with our wide range of content and quiz options.

Whether it is remotely or in-person: increase learner engagement with a wide range of challenges and interactive activities.
Wide range
of formats
Easy
to use
Interactive and
social activities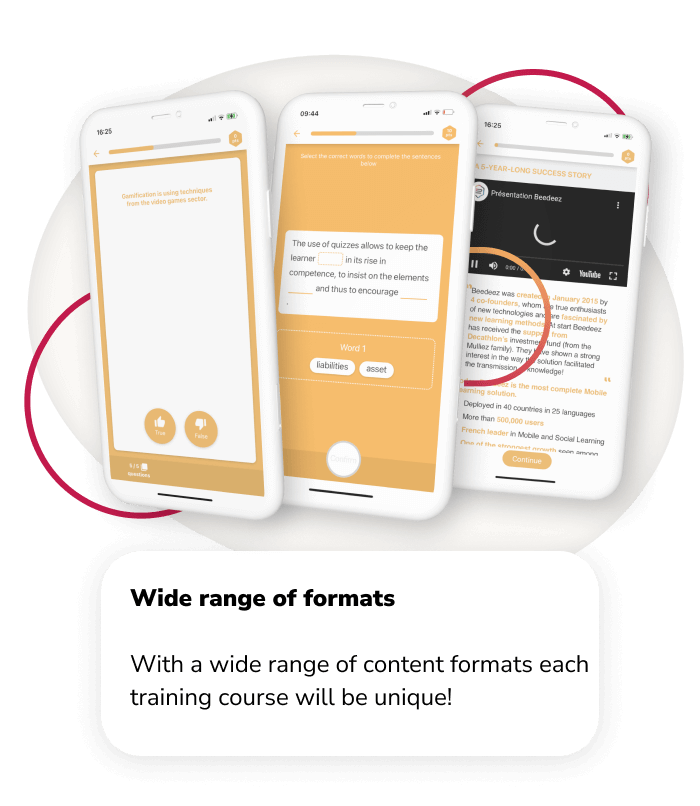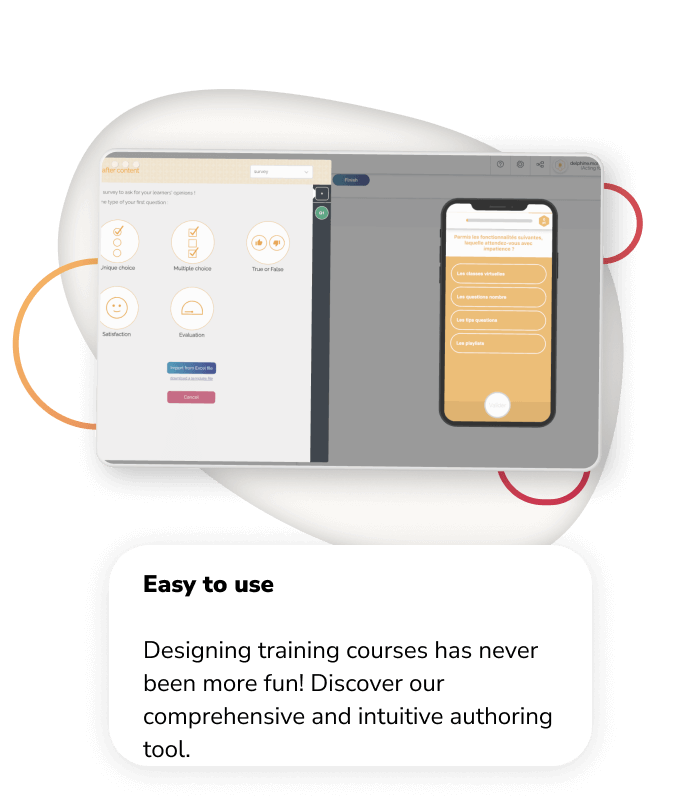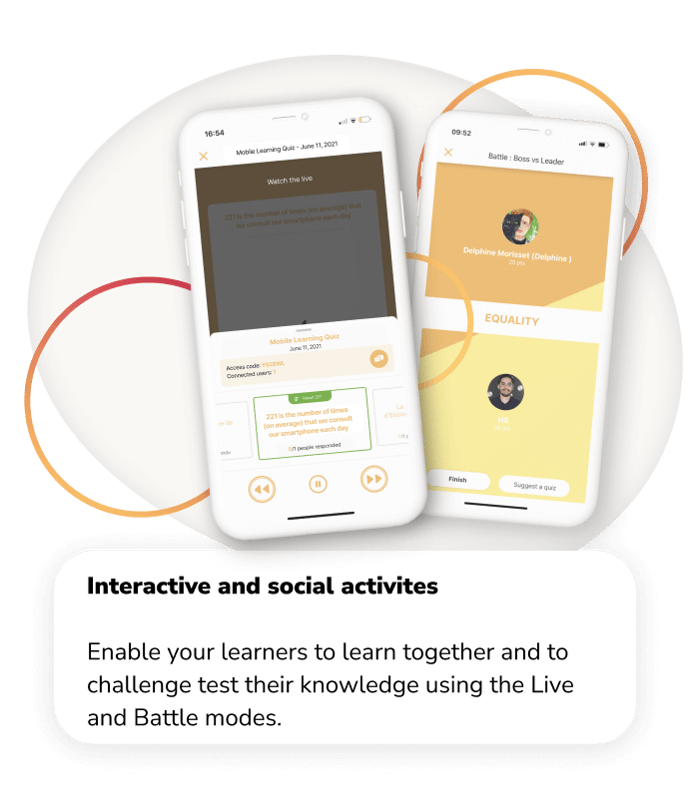 Your learners will never be bored
again
Our fully gamified universe allows users to progress in a fun setting, where every detail has been specifically designed to stimulate their desire to learn.
Points
and rankings
Avatars
and badges
Unique
user-friendliness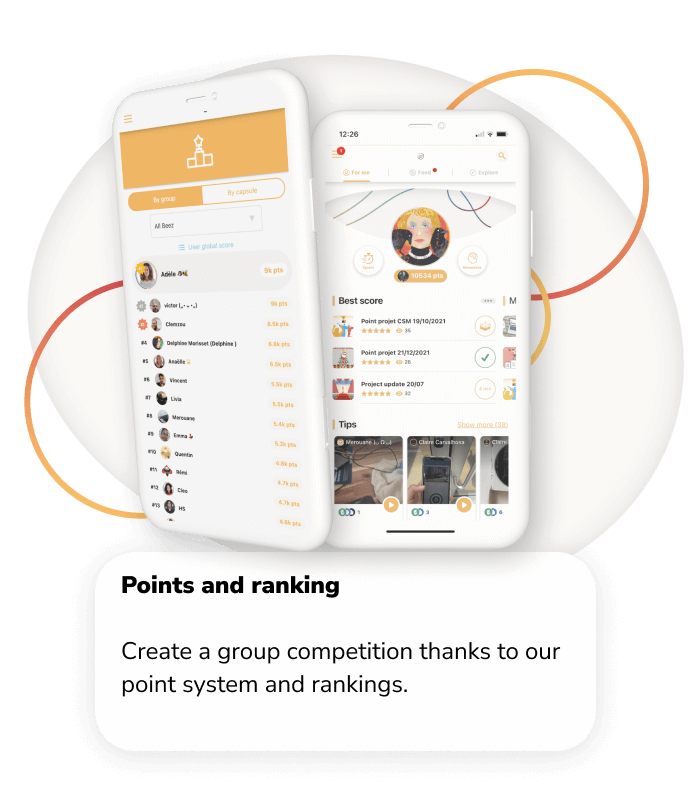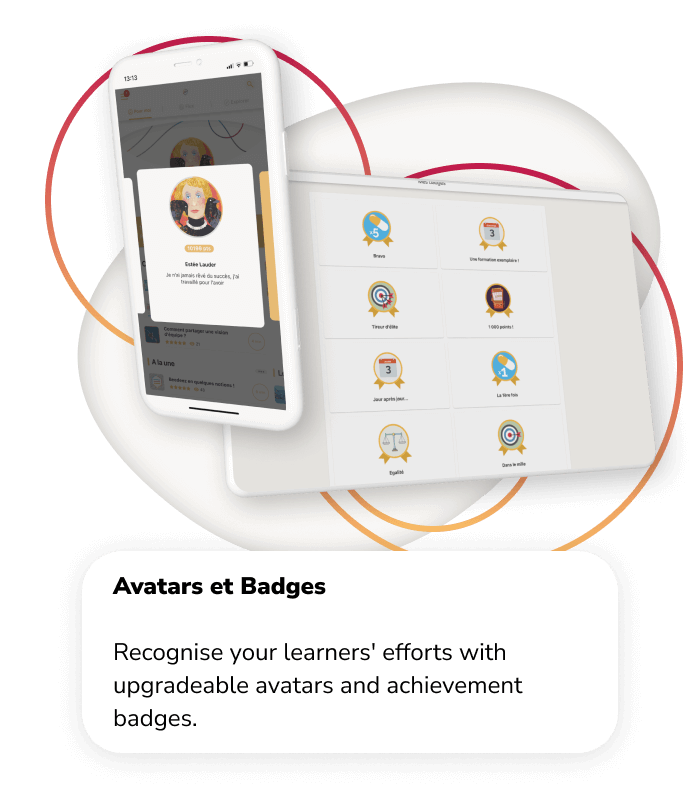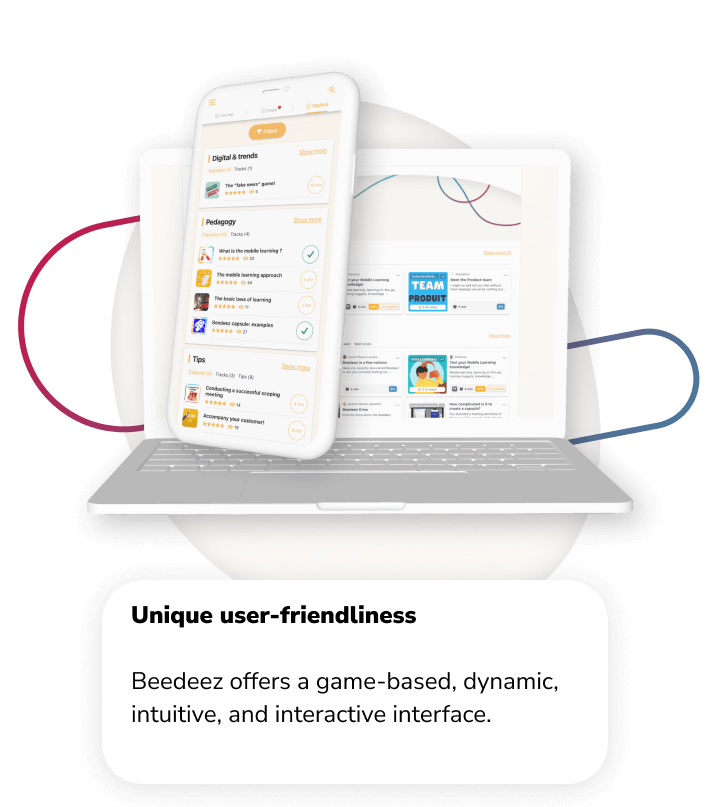 The right content for the right people
Offer your clients a personal and customised learning environment, so they can easily manage their training projects.


Create groups and teams in a few clicks and share the right content with the right person at the right time.
Easy
group management
Dedicated space
for each client
Customisation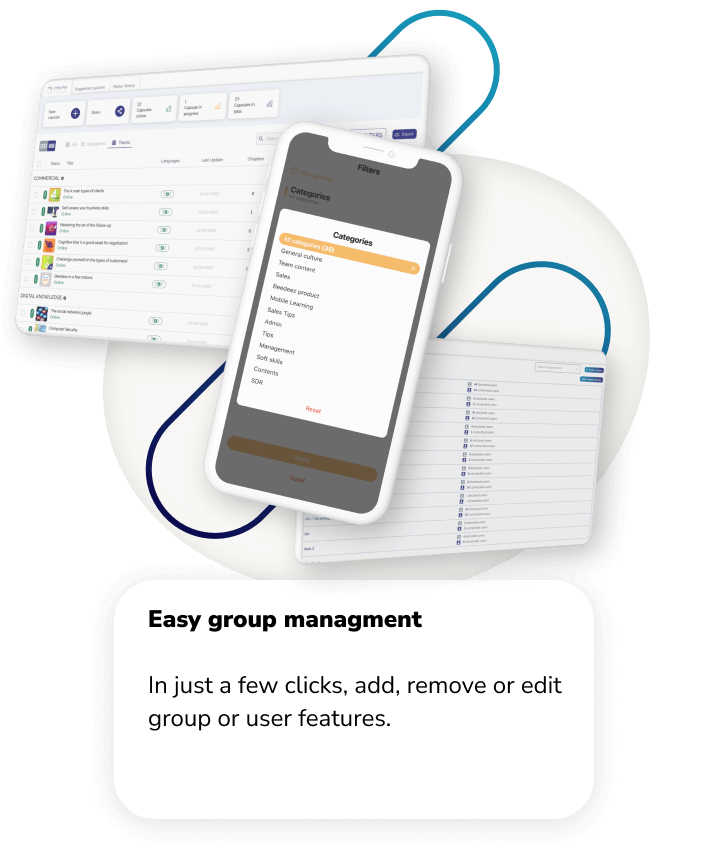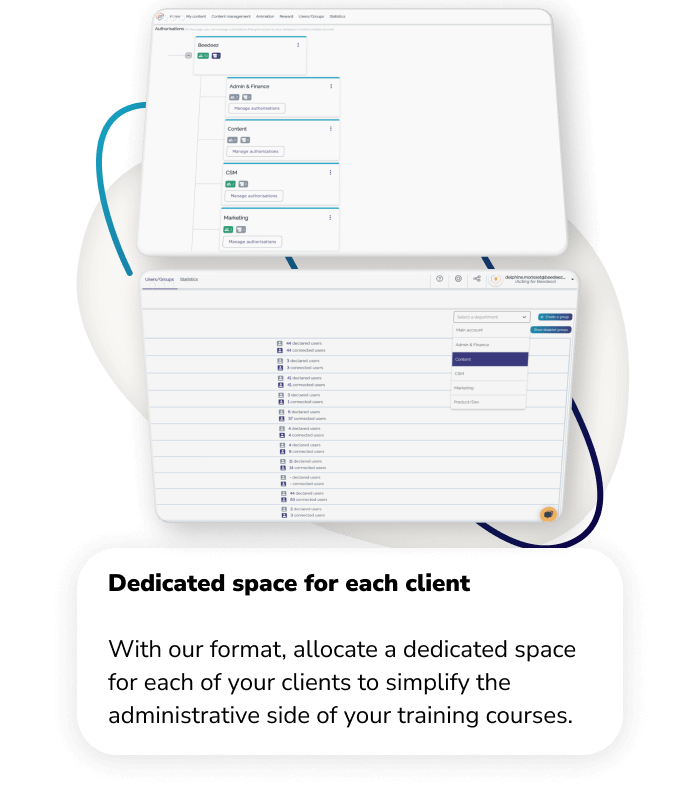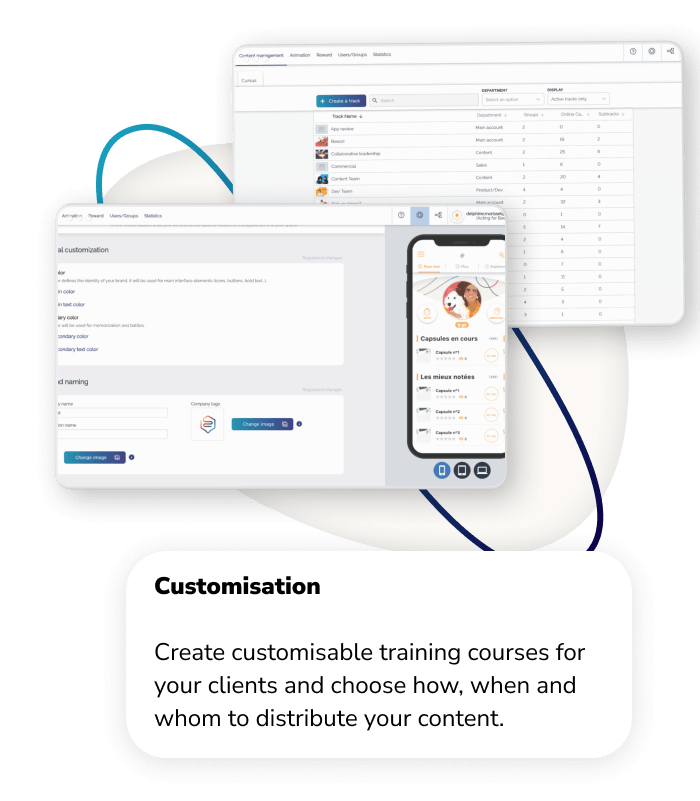 A complementary content offer

Expand your catalog with Beedeez capsules!
These real nuggets of knowledge designed by our educational experts make the most of our unique technology and will delight learners.
130+ capsules
Engaging
and innovative
100%
editable content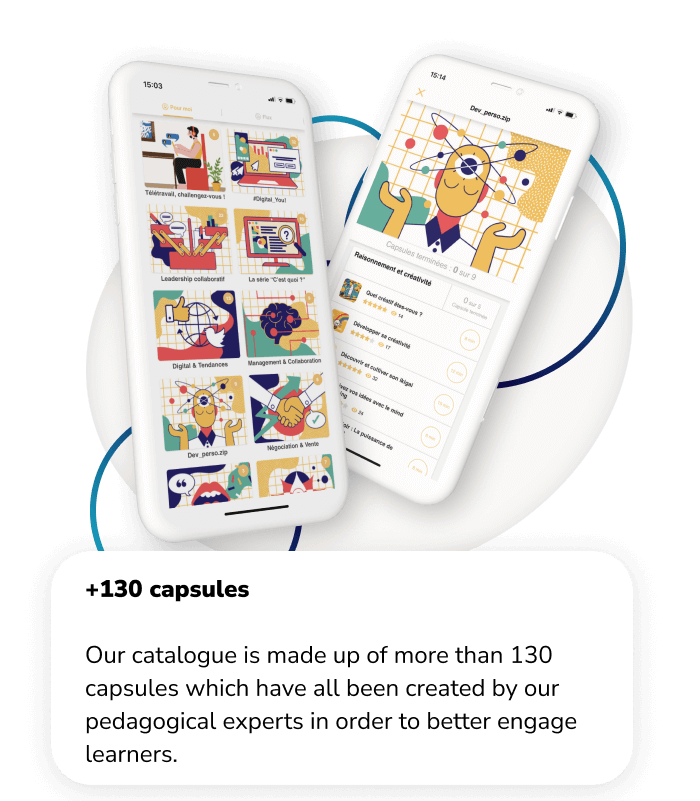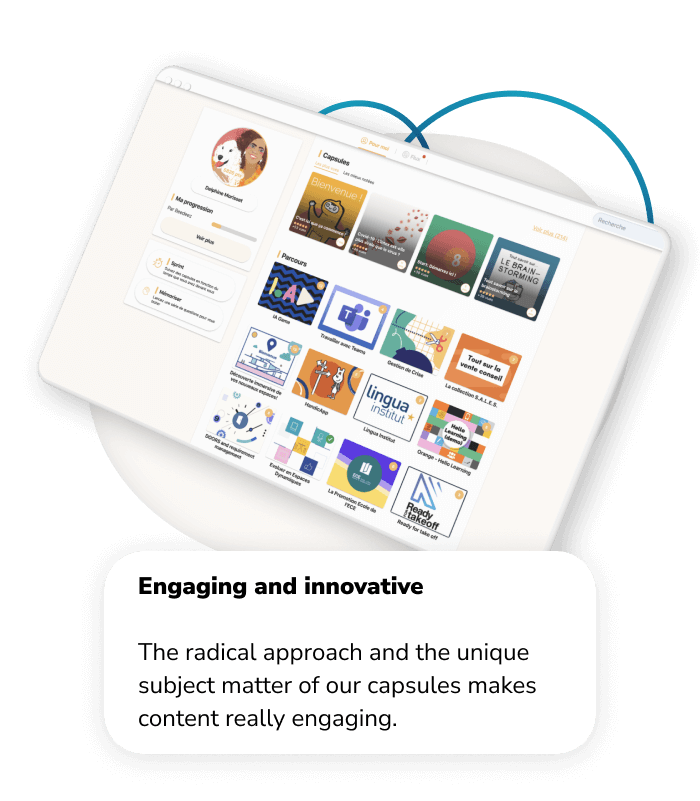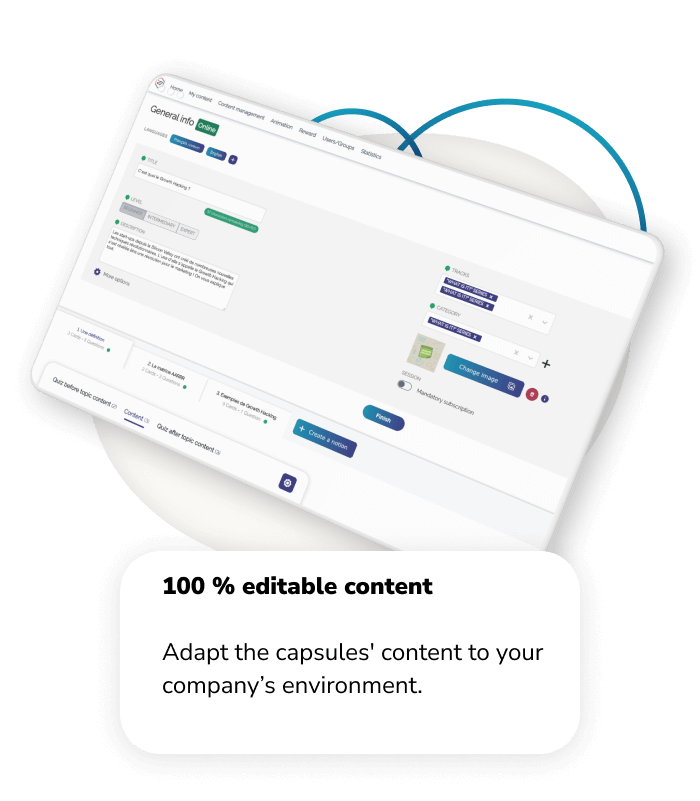 LMS integration: we make it our business!

Do you want to integrate Beedeez content into your clients' LMS?
It's very easy! Beedeez offers numerous integrations with Learning Management Systems and continues to develop them.
Integrated with
many LMSs
Data
feedback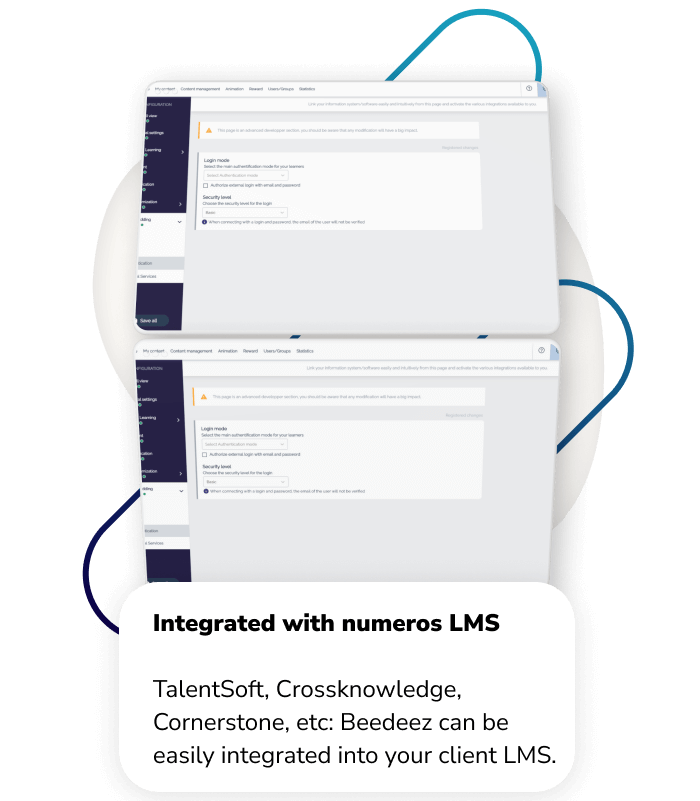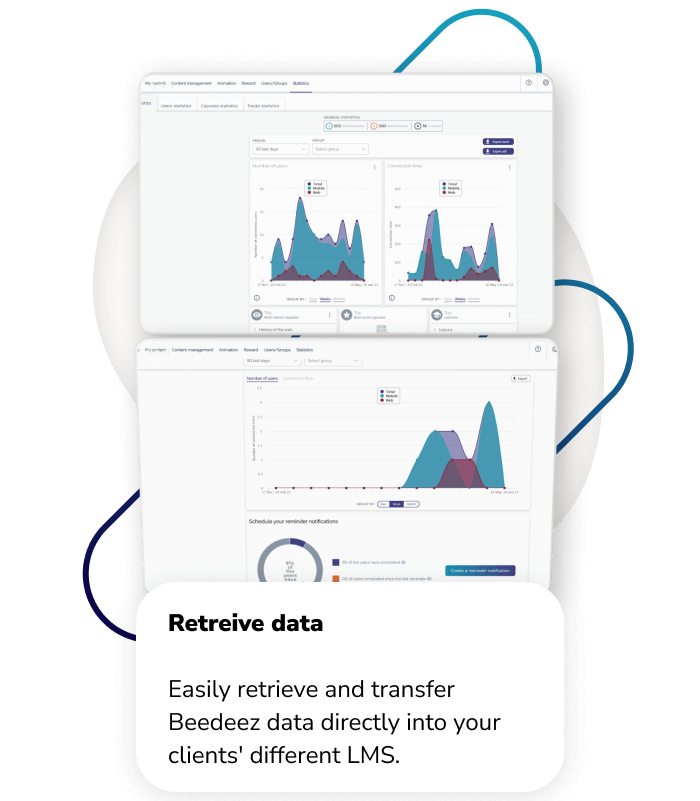 Discover similar case studies
Optimise your training with Mobile Learning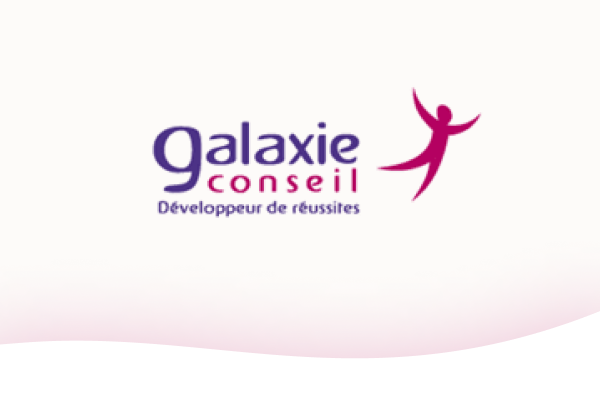 Optimise your training with Mobile Learning
Galaxie Conseil was won over by Beedeez's gamified world and easy-to-use back-office.
Transforming your training with Mobile Learning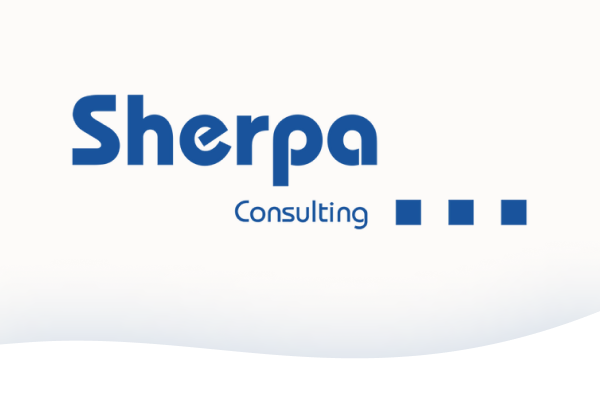 Transforming your training with Mobile Learning
Sherpa&Me, Sherpa Consulting's white-label application, has improved user engagement thanks to its many features.
Don't believe what you see?
Then its time to try it out!