A solution for
medium-sized companies
Innovative and user-friendly, our 4-in-1 platform is perfect for you. You can create effective content and engage your learners, wherever there are!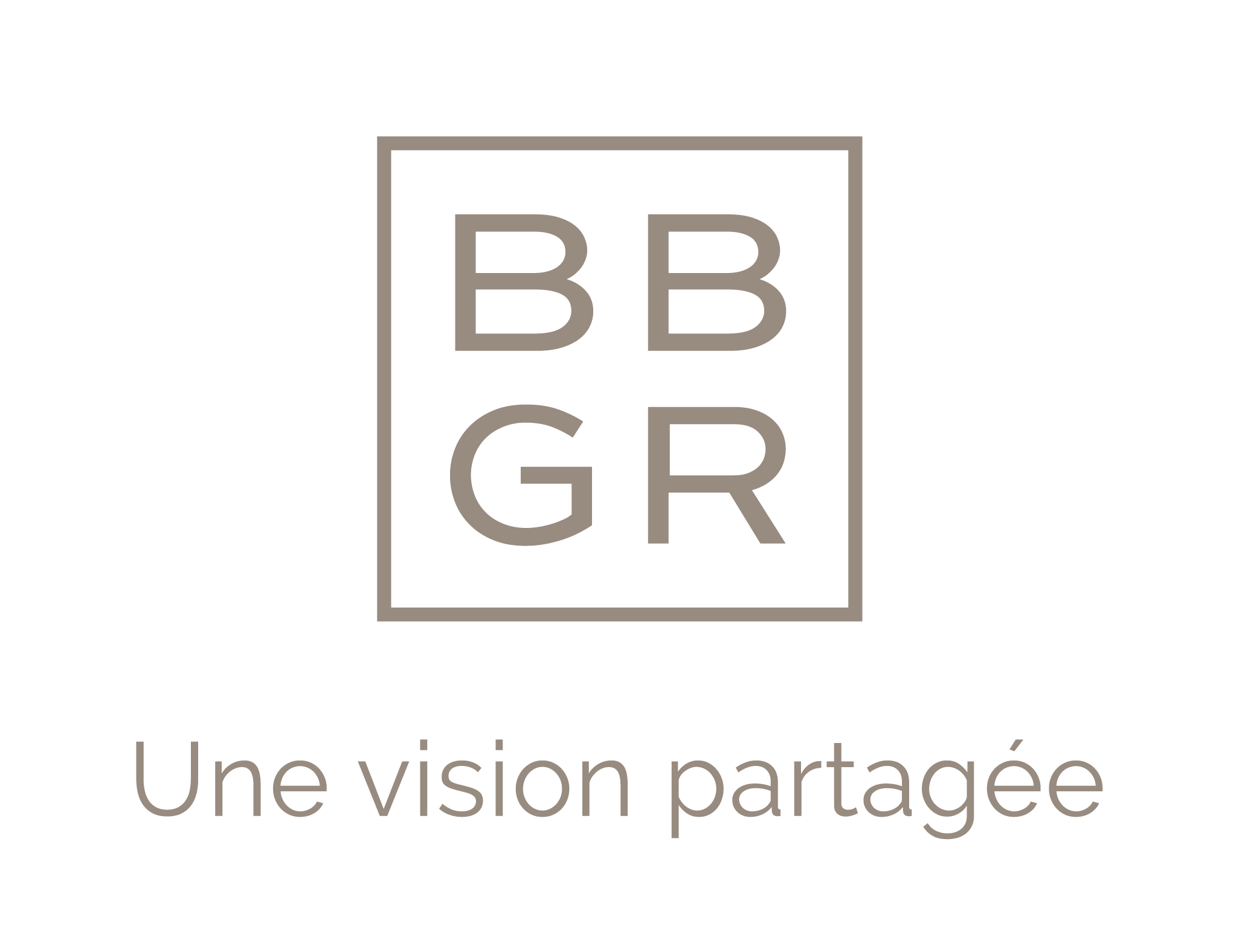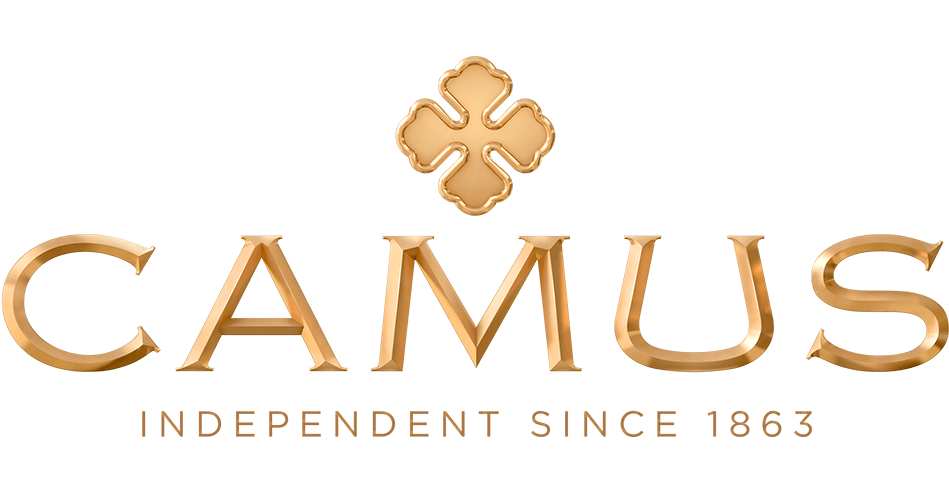 +90 %
average completion rate

Efficiently improve your learners' completion rate

30 min
average capsule-creation time

Make the most of our user-friendly and intuitive authoring tool to create effective training courses in a matter of seconds.

1
dedicated CSM

To help, advise and support you in the setting up of your project.
A user-friendly solution

Designing and conducting a training course are not necessarily simple tasks.

Our complete, collaborative, and ultra-intuitive authoring tool helps you create effective training courses and easily manage your learners, your content, and your training sessions.

Intuitive authoring
tool
Unique
user-friendliness
Collaborative
back-office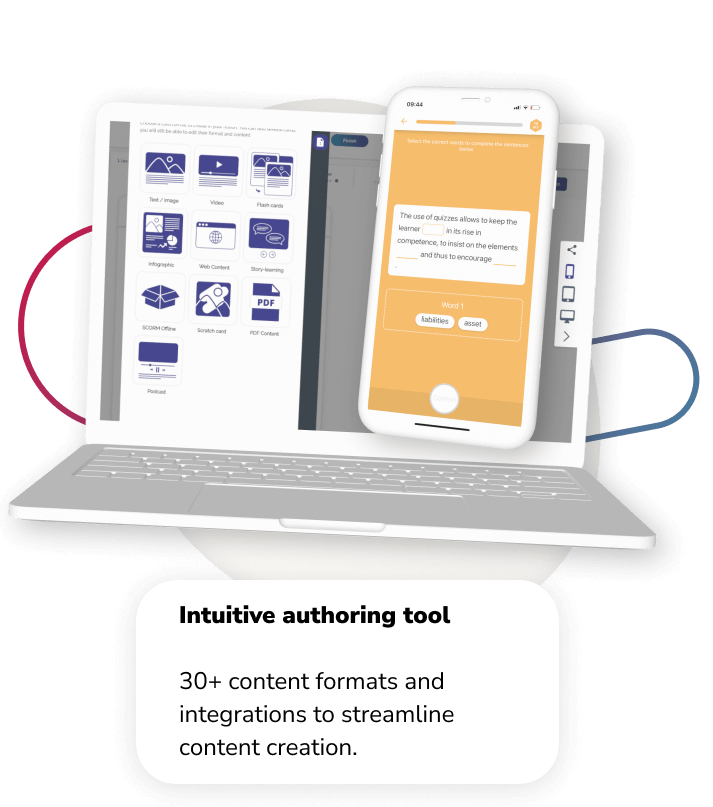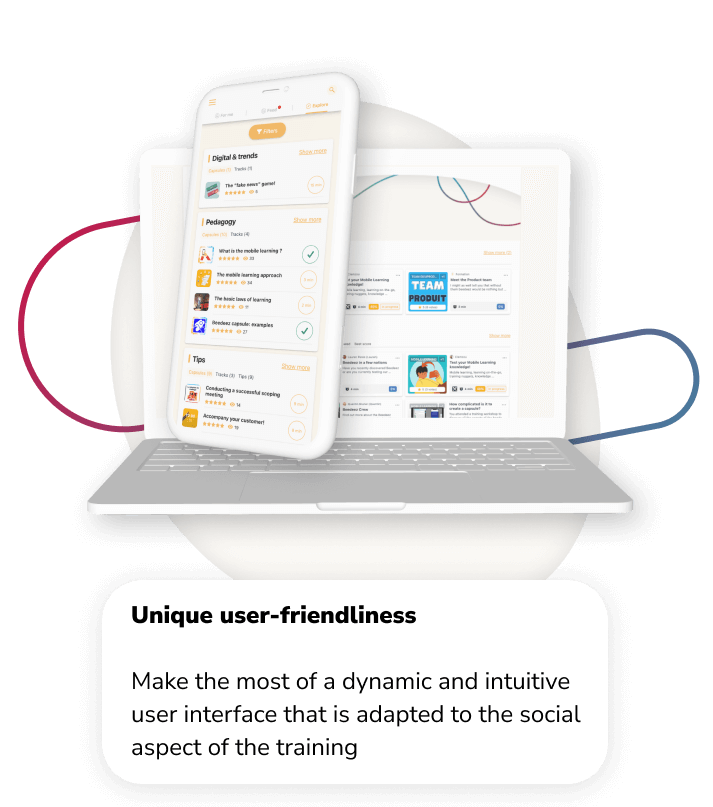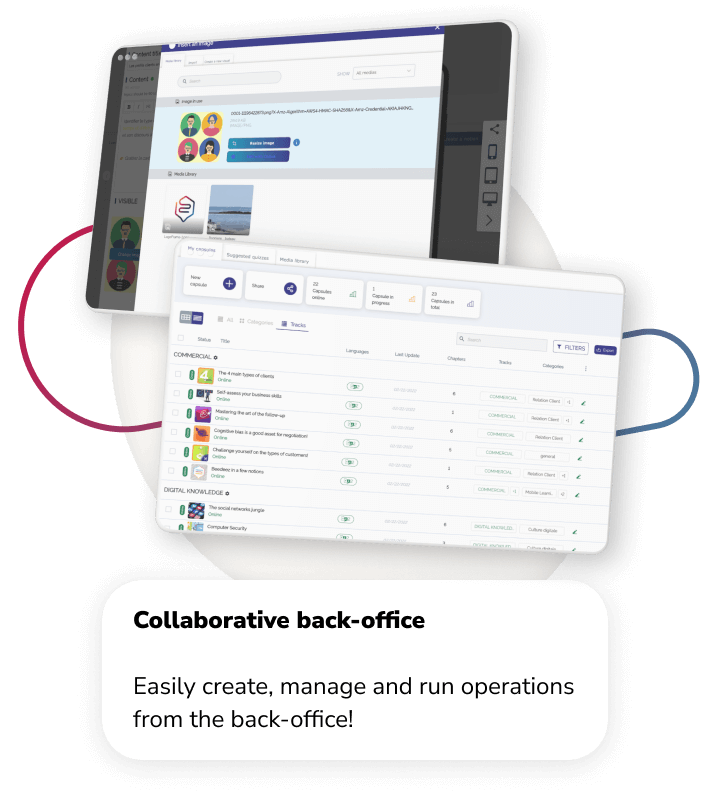 Simple, yet comprehensive
!
With the key features of an LMS, our Social Learning platform allows you to manage every training step using a single platform!
User and group
management
In-person and remote
training sessions
Precise interface
statistics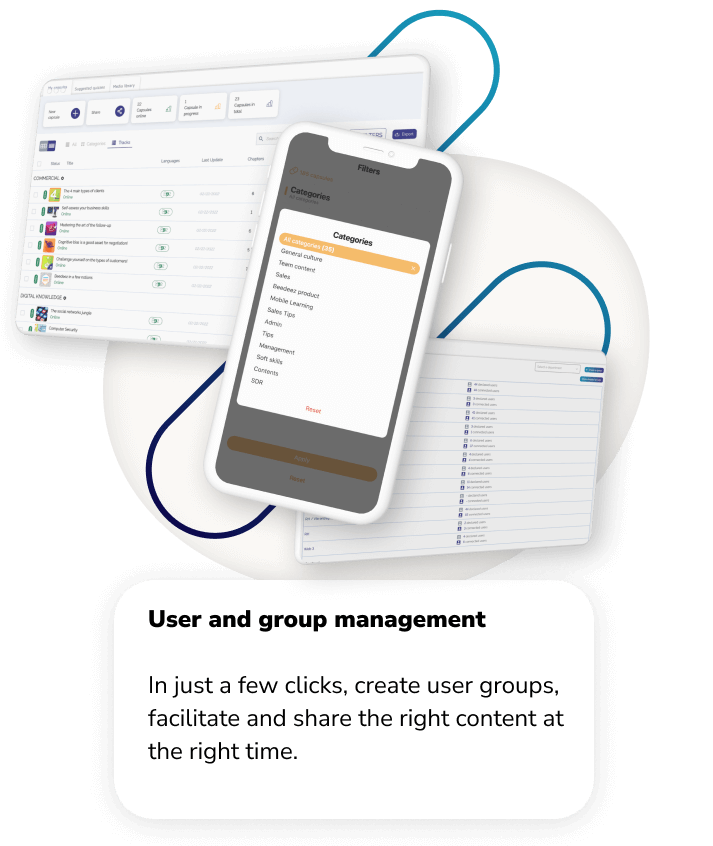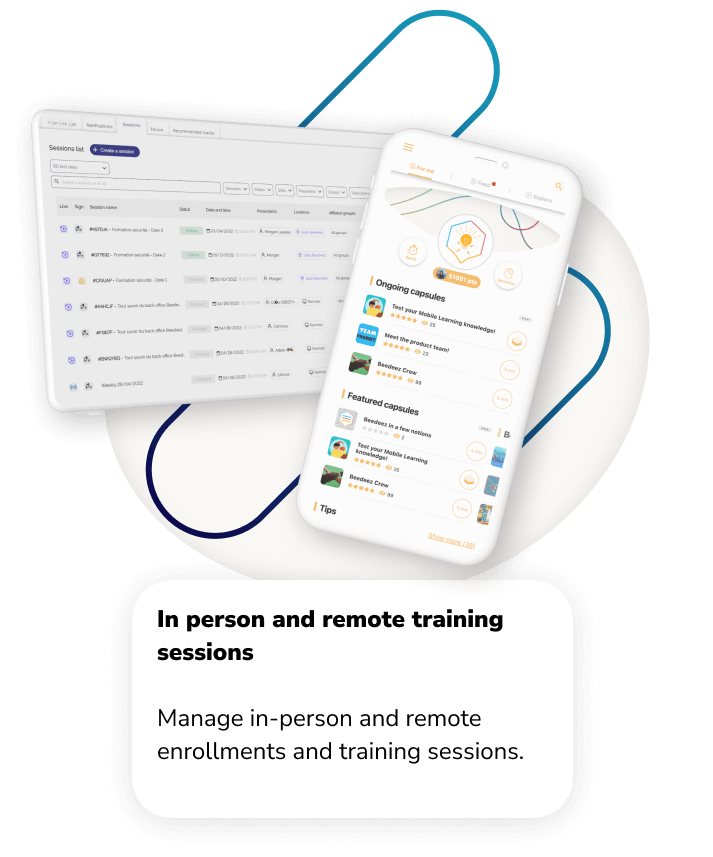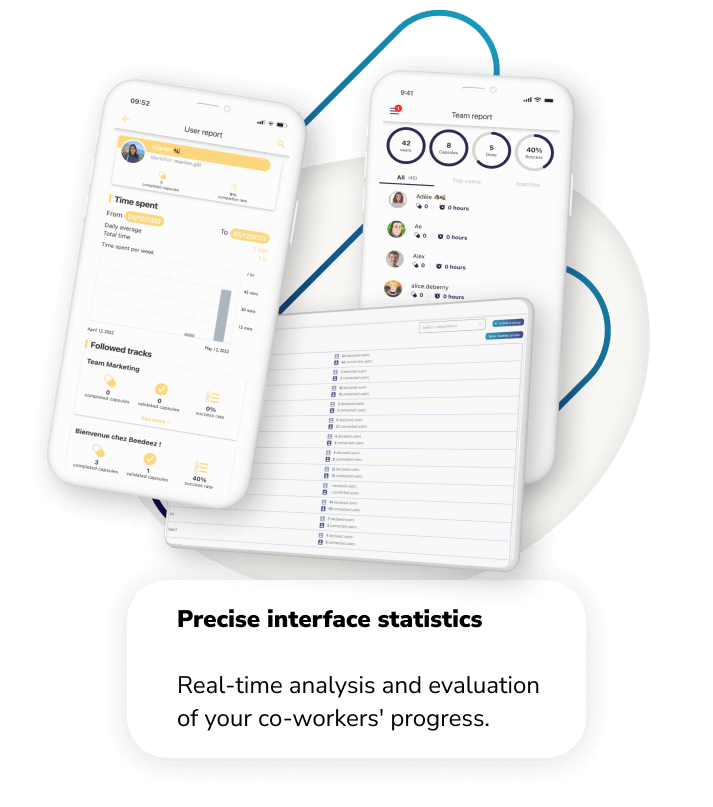 To engage your learners

Training courses are often considered tedious… But not with Beedeez!
By using video game principles and a fully gamified environment, training becomes a fun, enjoyable, and social experience that will encourage your co-workers to learn more.
Gamified universe
Live
Battle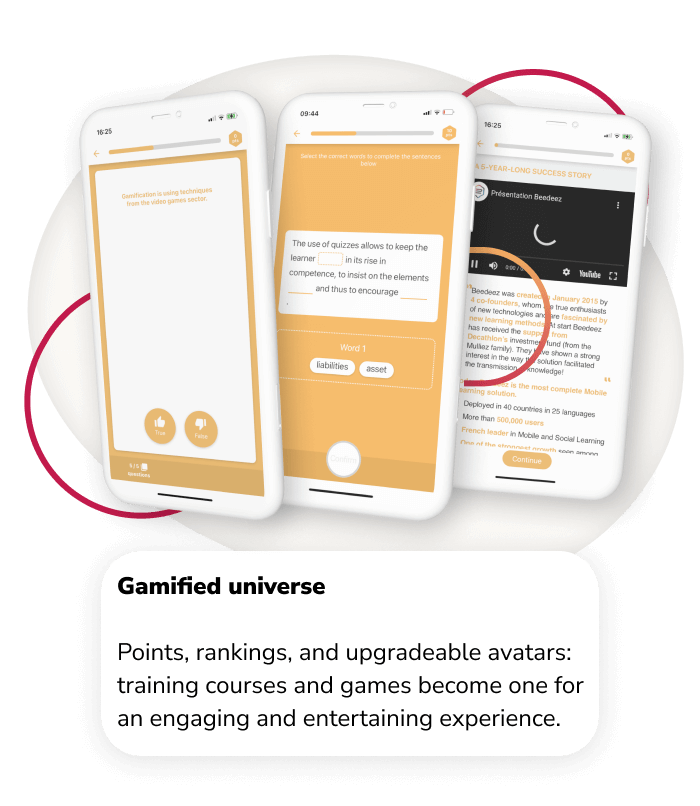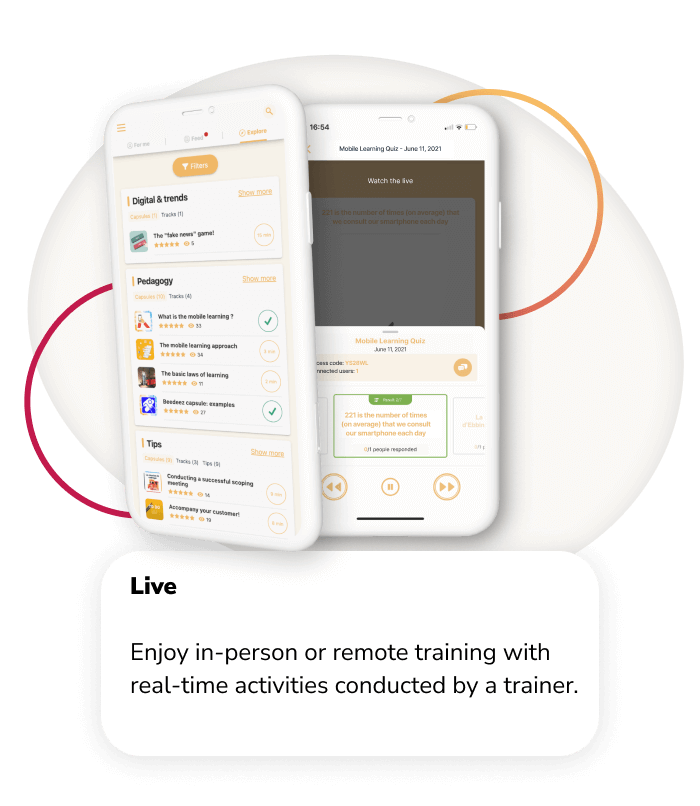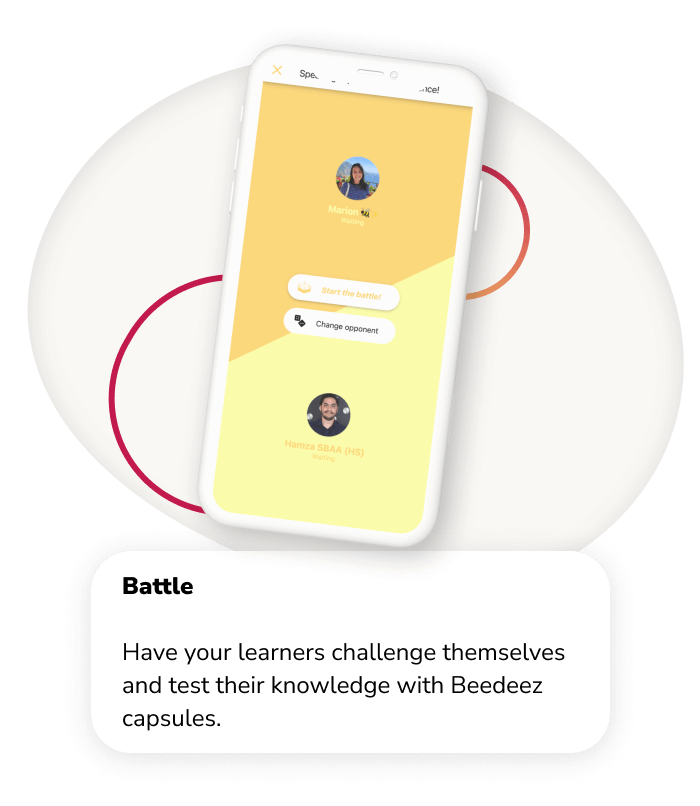 Accessible to everyone, always

Whether you spend your days in front of a computer, on the go, or on a construction site, you can always learn with Beedeez.
Microlearning
Offline mode
Multimodal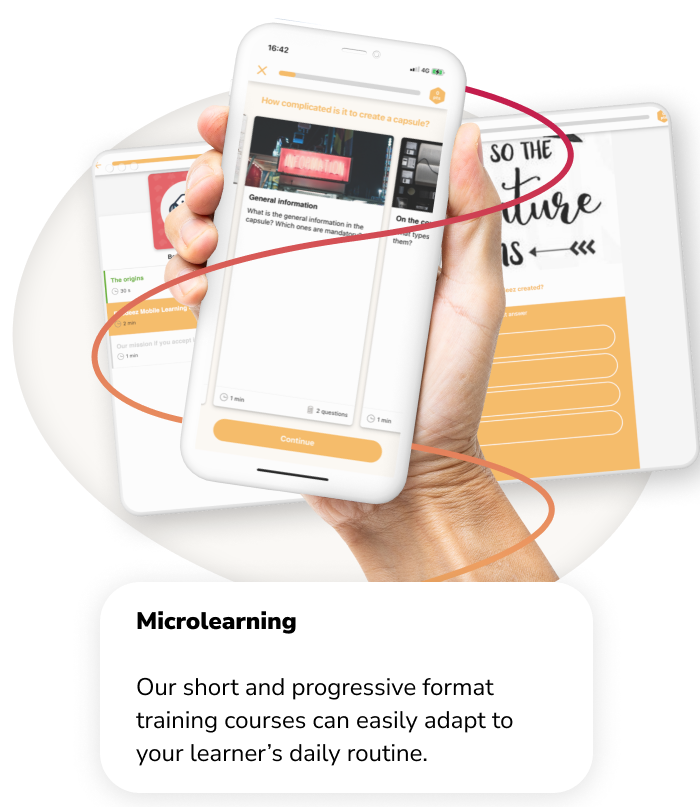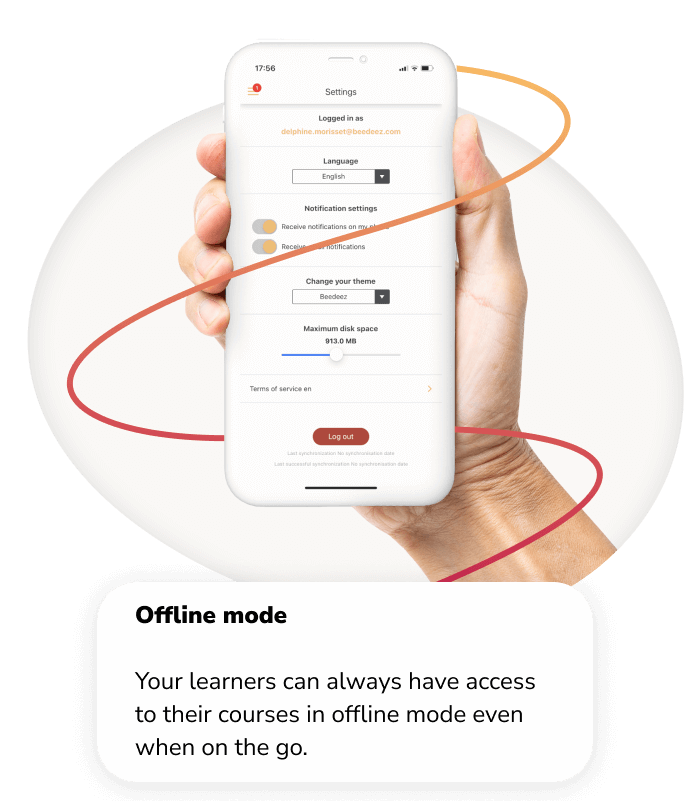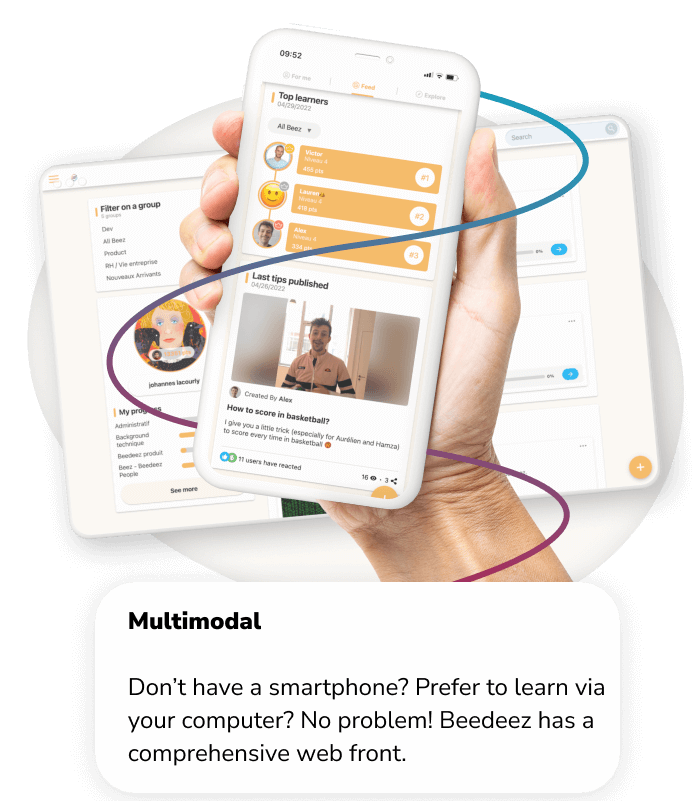 A social experience above all
Our training platform relies on sharing knowledge between co-workers to improve the knowledge base of your company.

Learning
communities

Tips
Spaces dedicated
to Social Learning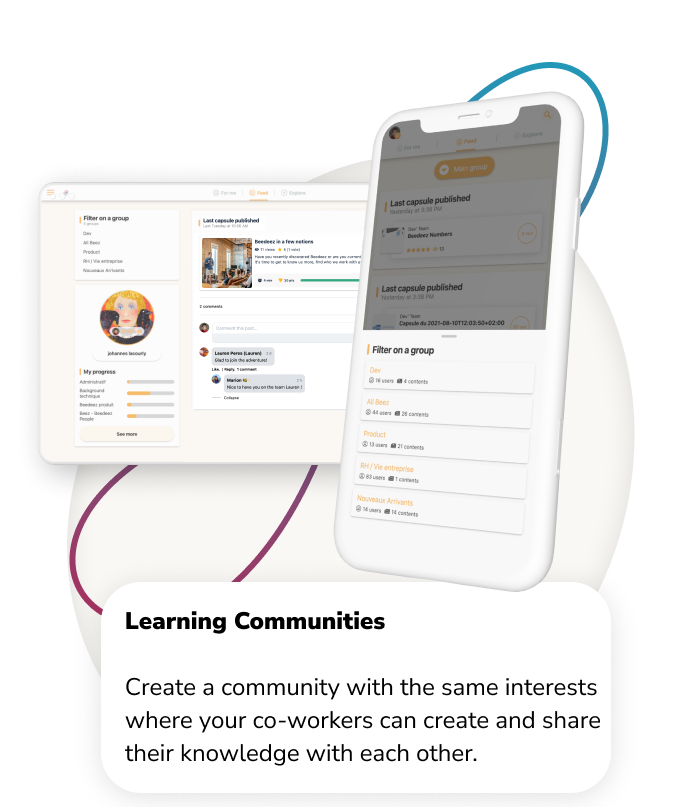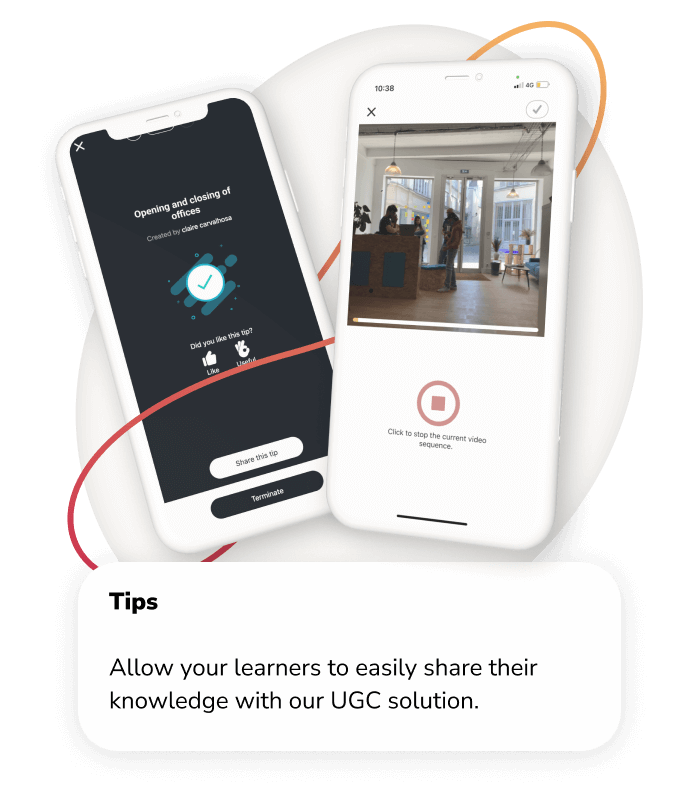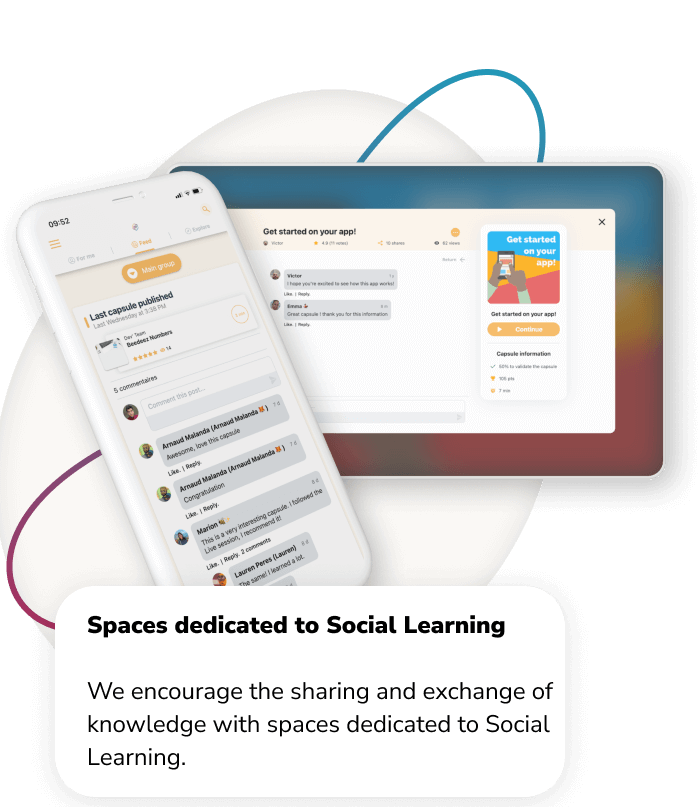 Discover similar case studies
Engage your co-workers using Mobile Learning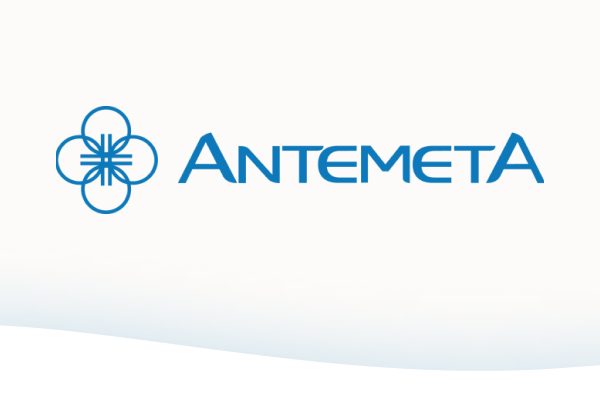 Engage your co-workers using Mobile Learning
AntemetA opted for a solution that was accessible to every employee in the group thanks to a mobile application.
Onboard your co-workers efficiently with Beedeez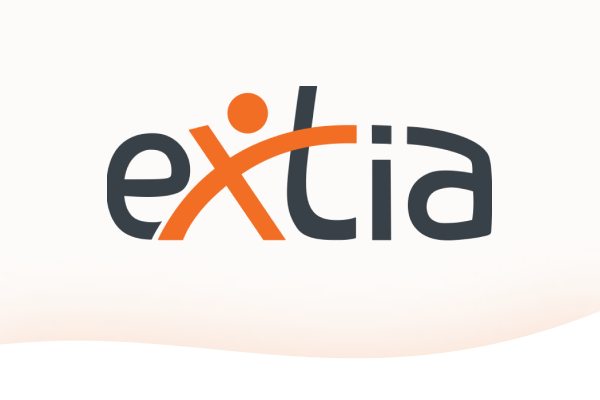 Onboard your co-workers efficiently with Beedeez
Extia uses a Mobile Learning solution that distributes content easily and offers remote onboarding.

Don't believe what you see?
Then it's time to try it out!