How can you optimise your training thanks to Mobile Learning?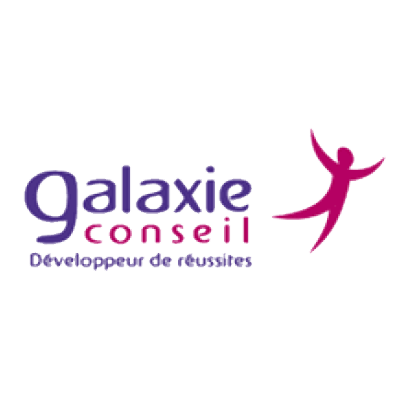 Galaxie Conseil et Formation
Galaxie Conseil et Formation is a consultancy firm that has been in business for more than 35 years. Thanks to their extensive experience and 35 permanent clients, Galaxie Conseil was able to optimise its training to meet its clients' needs and rise to the challenges.
Discover
Jérôme Delon's interview, Director of
Galaxie Conseil et Formation
"At Galaxie Conseil, we focus particularly on all the neuro-pedagogical approaches, in other words, learning while having fun. This fun is pursued with the Beedeez solution, in particular with the battle system, which creates emulation within the groups."
Jérôme Delon
Director of Galaxie Conseil et Formation
The client
Galaxie Conseil et Formation is a consultancy firm that has been in business for more than 35 years. Each year, the firm assists more than 1,500 individuals during their training courses.
With clients in more than 18 different business sectors, Galaxie Conseil has recognised expertise and offers a wide range of training subjects, mainly covering managerial, commercial, and personal development training. In addition, the firm accompanies its clients through Team Building with the aim of strengthening the teams' transversality through cohesion.
The challenge
Galaxie Conseil's main challenge was to be able to offer its clients post-training follow-up. They wanted to extend the training experience so that learners could keep learning even after the training was over. In fact, after a training course, whether face-to-face or remote, learners often go back to their own lives and forget what they have learned. Therefore, it was essential to provide them with a review system so that they could revisit the concepts they had learned and retain them correctly.
To respond to this need, Galaxie Conseil was looking for a Mobile Learning solution that was attractive, practical, and would effectively engage learners.
The solution
The solution proposed by Beedeez appealed to Galaxie Conseil because it met three very important aspects for the smooth operation of training courses.
A gamified and intuitive environment for the learner: Beedeez offers an application as well as a web app to enable learners to learn whenever and wherever they want. In addition, they have been completely gamified to offer a unique learning experience to the learner. Lastly, its simplicity of use is also highly appreciated. Indeed, there is no need for a precise operating mode to use it properly. The solution is very intuitive and learners can easily find the information they are looking for.


An easy-to-use back office: Whether for creating capsules or for browsing, the Beedeez back office, and its authoring tool have been designed to facilitate content creation by administrators. For example, it has an immediate preview tool that allows the creator of a capsule to see in real-time what the capsule will look like on a phone, computer, or tablet. This feature makes the creative process much easier.


A white label product: With Beedeez, Galaxie Conseil was able to build an application with its logo, name, colours, and its own graphic design. As a consultancy firm that offers the Beedeez solution to its own clients, it was very important for Galaxie Conseil to be able to reflect its own identity through the solution.
The result
At Galaxie Conseil, Beedeez is used in pre- or post-training and allows for a fun follow-up. Thus, the solution has had an impact at several training levels.

Firstly, within the company, the solution pushed the Galaxie Conseil team to rethink the pedagogical structure of their content and the way they convey knowledge. Indeed, they switched to small and divided content types in the form of tracks, capsules, and notions that directly align with a microlearning logic in order to convey knowledge over time.

Then, thanks to content gamification, Galaxie Conseil noted that the learners continued to review the content they saw during training and thus prolonged the learning process.

Lastly, the Galaxie Conseil team also realised that thanks to Beedeez, during situational exercises, the participants took even more ownership of the training and had anchored even more knowledge they had discovered.



78%
Completion rate

154
Published capsules

777
Capsules completed