A true Learning Community
Using social technology, Beedeez offers new ways of learning based on the exchange and sharing of knowledge.
Placing people at the heart of training

+4 million
Campaigns distributed

5 minutes
Average creation time for Tips

+90%
Average completion rate
Creation in the learners' hands
In addition to an authoring tool for trainers, Beedeez allows you to increase the number of training modules by putting content creation tools in the hands of the learners.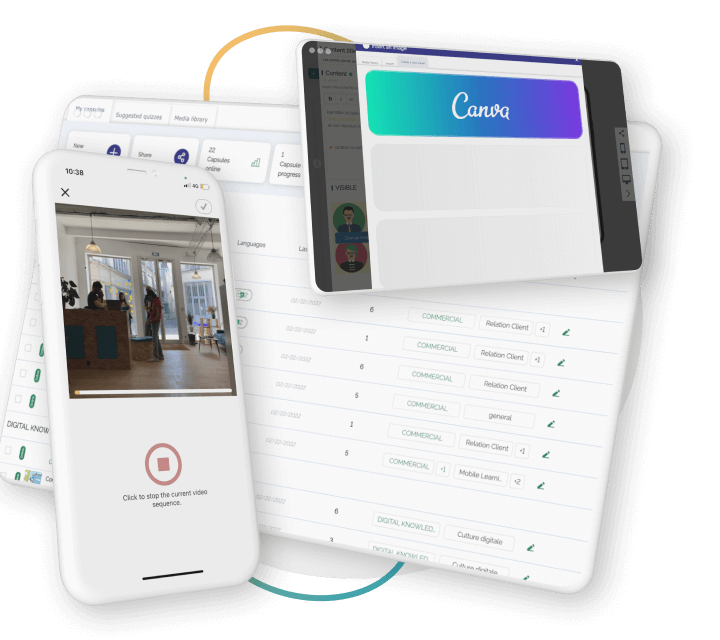 Authoring tool - Back-office
Create, modify and expand training modules together.
Authoring tool - Back-office

Authoring tool - UGC
Your learners can create their own training materials through Tips, and share their knowledge.
Authoring tool - UGC

Feed
The feed allows your learners to interact and share in order to create a social learning experience.
Feed

Communities
Organise your employees into communities of learners according to their interests.
Communities

Playlists
Easily store content and share it with your communities.
Playlists

Forum
The forum is a space dedicated to discussion and coaching for learners and trainers. It is specific to each capsule.
Forum
Innovative technology for learning
Beedeez offers new ways of learning based on social technology, where discussion and interaction are used to transmit knowledge.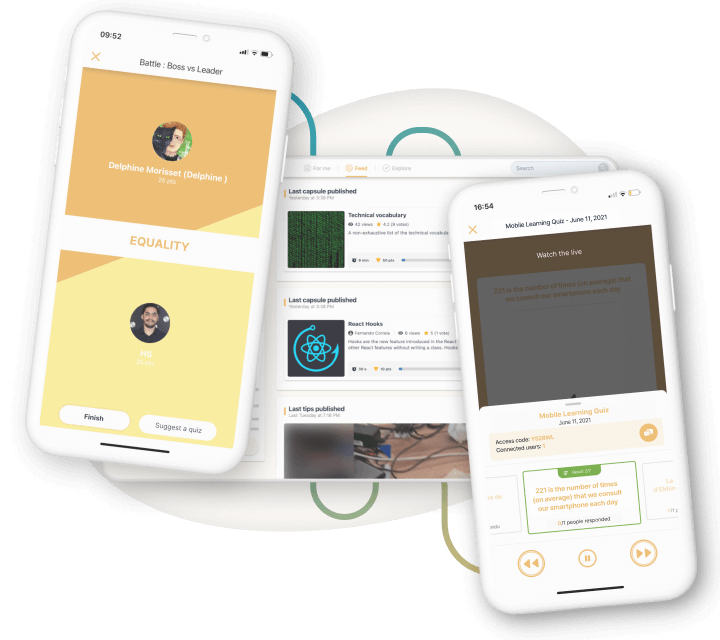 Mobile and front-web
Efficient training on any device, accessible on both Mobile and front-web.
Mobile and front-web

Feed
Learners directly follow the latest content posted by the different communities.
Feed

Gamification
Your learners evolve in a 100% gamified environment with avatars, points system, and various types of quizzes.
Gamification

User Generated Content
Learners can consult all published Tips and learn from their peers.
User Generated Content

Live
You can turn your training sessions into an interactive and collective game show by using your phone.
Live

Battles
Let your learners challenge each other in the field of knowledge with Battle capsules.
Battles
All the platform administration in one place
With Beedeez, manage your entire training from a single platform! Create communities and control or manage each user's access rights.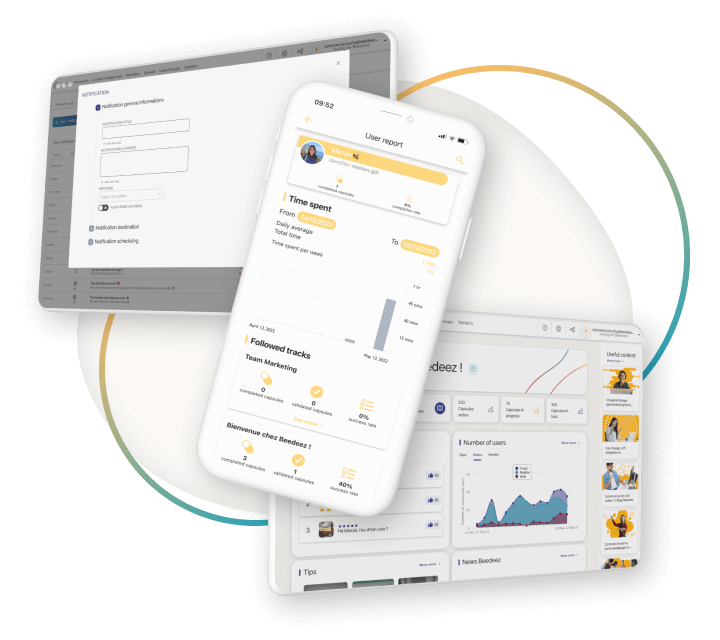 Animation
Send notifications, suggest content, and create challenges to keep your communities engaged.
Animation

Community moderation
Easily manage and monitor your Learning Community Platform through a comprehensive and intuitive back office.
Community moderation

Customisation
Create an application that fits your needs and share personalized content with each of your groups.
Customisation

Statistics
Easily analyse the impact of the social learning activities your employees use.
Statistics

Learning Leader
Track learners' progress and suggest content directly from the application.
Learning Leader

Learner profiles
Create profiles for your learners to display their level, their progress, and the content they create.
Learner profiles
"Today, Beedeez is used in 300 of our shops to inform and train our 1,400 employees working in the field. Our ambition is to make PROMOD a reliable learning company. "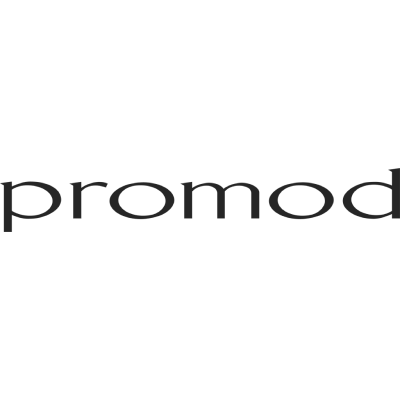 Marine J
Marine J
"Beedeez appealed to us because of its simple content creation process and the accessibility it offers. It can be used on all types of devices"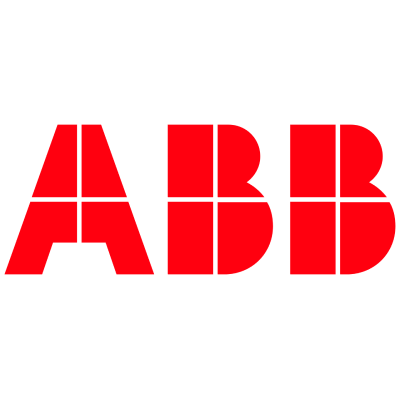 Aurélien D.
Aurélien D.
Don't believe what you see?
Then it's time to try it out!